Other Volunteer Opportunities
Administrative Volunteers help out in the office with administrative tasks, mailings or community outreach. You can establish a regular volunteer schedule, like once a week from 10am to 1pm, or just come in on an as needed basis. Either way, your help would be welcome. If you see yourself becoming an Administrative volunteer please email Debbie Giacomoni or call (609) 601-7800.
Special Event Committee Members help plan events throughout the year. These events bring in a significant amount of financial resources for our organization, as well as creating community awareness and developing community partners. If you would like to serve on one of the event committees please email Lauren Crenshaw or call (609) 601-7800.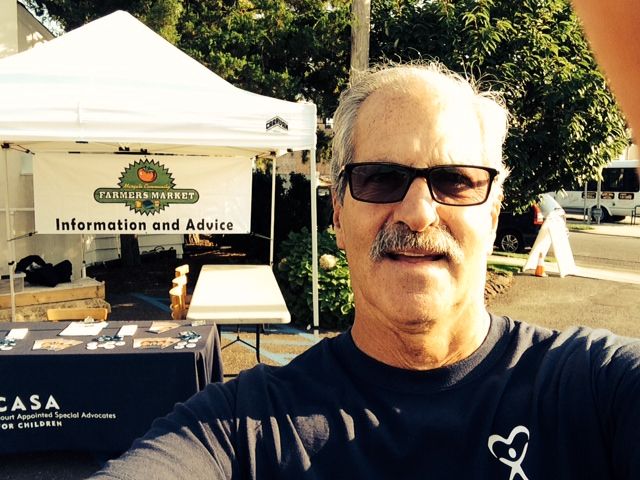 Volunteer Daryl at the Farmer's Market booth at Steve and Cookies in Margate